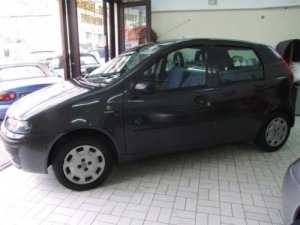 We have found our second car! Car #2 is also a 2003 Fiat Punto 1.2 Active with low miles on it, so both cars are almost identical but for their paint jobs.
I am flying out to London this week, heading up to Manchester to collect both vehicles, and driving them back to secure storage in London where they will lie in wait for their preparation to become Mongol Rally cars!
In July the 6 members of team Baatar Hero will transform these perky little city cars into desert consuming beasts of glory ready for the 10,000 miles of pot holes and sand dunes we are sure to encounter… at least as soon as we depart the ferry in France.
Can't wait!!