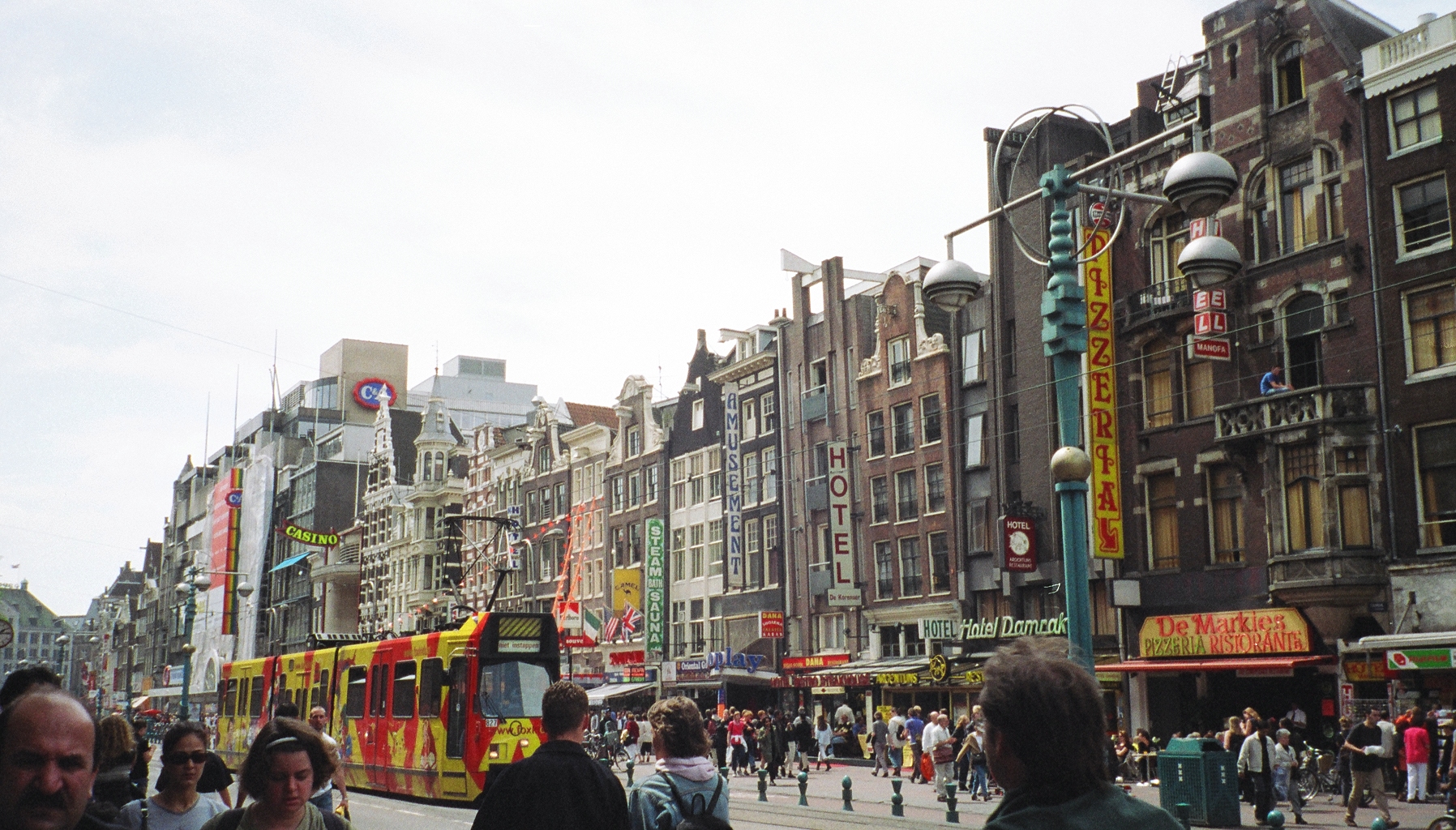 The plane is beginning its descent to Sea-Tac and we are almost home.
Our last week in Europe was spent enjoying the hospitality of friends in Holland. After our very last night train (and perhaps one of the worst) we met Willem in Rotterdam and he took us to Delft. The town of Delft was absolutely "adorable"! It's canals (gucht, pronounced chyuchchtch…) gave it Venice's charm and that was not limited only to Delft as most of western Holland was the same. During our stay we had a great time with Willem and his roommates. He showed us Delft and Madurodum (Holland in miniature) with his girlfriend, Froukia. We all went out to dinner at "Pssst… Amigo", a Dutch idea of what Mexican food should be and one of Willem's favorite restaurants (more for kitsch and the atmosphere than for the food). We explored Amsterdam on our own and finished Delft with a party at Willem's that went all night… they throw this party once a year as an excuse to force themselves to really clean the place up afterward and we were lucky enough to be there for this annual event.
The next day we went out to Nijmegen to see the Dynamo open air festival which features a ton of metal bands like Slipknot, Kittie, Korn, Fear Factory and more
As if that weren't enough partying to end our trip we spent that night in Ede with a family friend Louise and her daughter Marieke who was our age and really wanted to show us the town, so we went bar hopping with her friends in Ede until early in the morning. We had a blast but were completely wiped out. We had a hard time staying awake as Louise and Marieke showed us around Ede the next day and took us out to a great Dutch pancake breakfast.
Today we took the train back to Amsterdam to catch our flight home. This trip is now over… more adventure awaits!