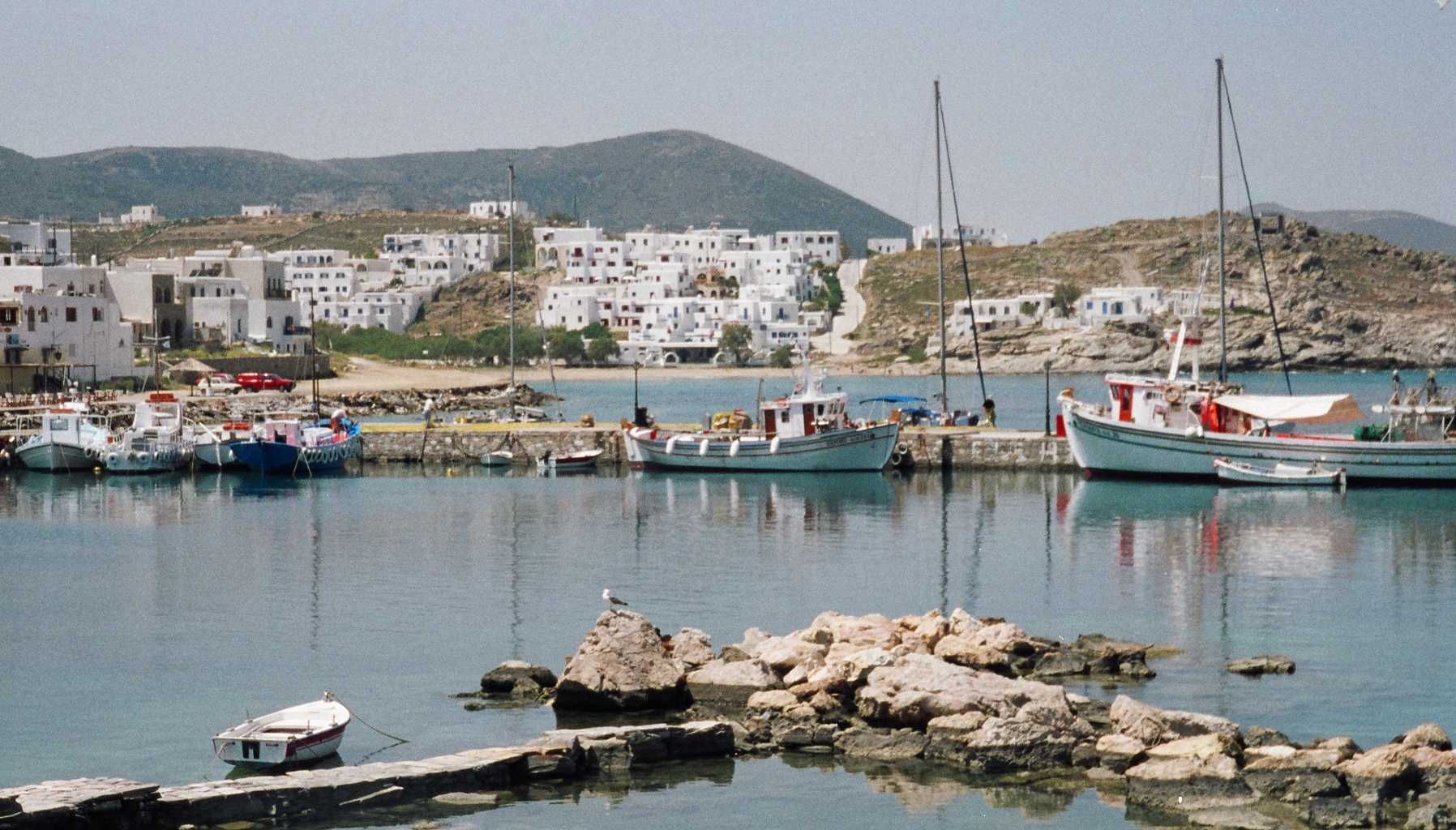 The wait for the boat to the islands turned out to be completely worth it. Paros was all we were hoping for and more! After a short cab ride to Naoussa we arrived at Isabella Apartments where Isabella herself greeted us and invited us into her home. We had called a few times to leave messages that we were still coming and that it was the boats that had delayed us. She had cookies and cake waiting! Her son, Andreas, was there and wanted to share their home made Ouzo with us (wicked, flammable stuff that could strip the paint off a boat). He was around our age and also drove us around town to help us with laundry and grocery shopping. The apartment itself was awesome, with a view of the water and situated below their home on terraces going down a hill to the beach.
This was exactly what we needed. After a good night's rest we spent 5 days relaxing in the sun, swimming, horseback riding, exploring the island in a rented car, and having some of the best food on the whole trip. The town of Naoussa was perfect (nicer than Paros town) to relax in and take a breather.
We will definitely be visiting Paros again and hopefully staying at Isabella's as well. The Greek hospitality has been so welcoming and we were disappointed to leave. We spent another day in Athens, which was pretty lame besides our stroll through the national gardens, and returned to Rome today.
Having reached the furthest point from home and crossed the halfway point in the trip, not to mention a re-energizing week relaxing, we're ready to tackle the res of the trip which is pretty much down hill from here. Missing Paros already, at least we have a lot of great things to see ahead of us.