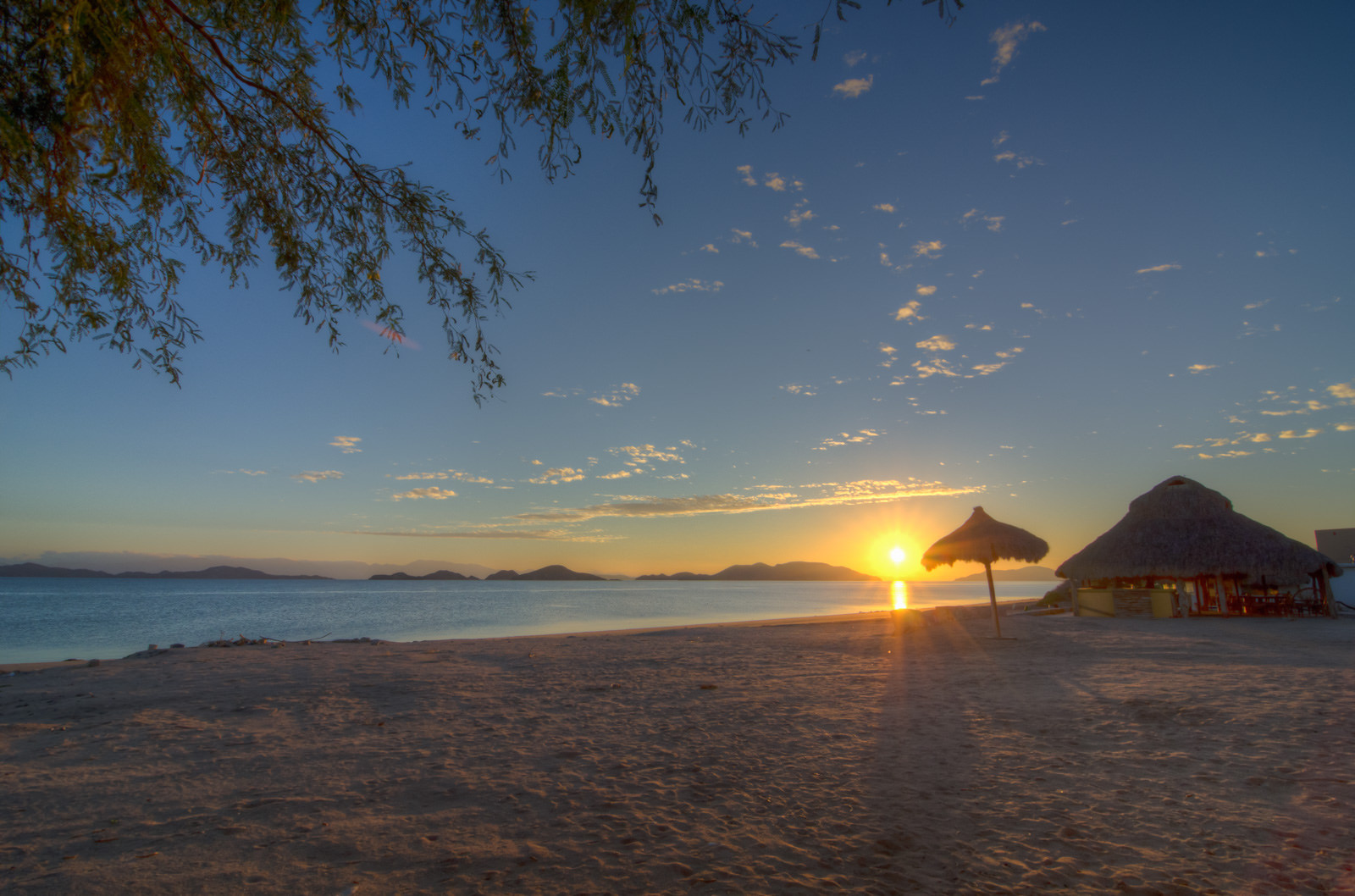 Finally crossing our first international border made us feel like the trip was really starting.  At a friend's suggestion we crossed at Tecate in order to hit the Baja's Valle de Guadalupe wine region.  Admittedly, I'm a bit of a wine snob, palate-wise, but I love wine tasting and I'm always game for a glass of the local stuff.  Well, I won't be surprised if Valle de Guadalupe becomes a tasting and vacation destination in a few short years – the wine is that good.  Some of the wineries have been producing for over 100 years and have beautiful properties with amazing Spanish hacienda-style guesthouses (and boutique hotels – yep, they're getting ready) and we couldn't resist staying at one.  In the evening we laid in our enormous, luxurious suite and listened to the coyotes howl.  Come morning breakfast was served in the lovely "kitchen" (it's own building) and was a generous spread of traditional Mexican fare, the cook asking if everything was to our liking.  Um, YES, gracias!  Afterwards we took a stroll down to the tasting room where we tasted all 10 of their wines and buying some for the road.  We visited another winery that day but as the pours were generous at both places we were sadly at our limit and had to continue on or risk blowing the budget by staying another night.  To my SoCal friends, you should definitely come here for a spectacular weekend.
"some of the best meals I've ever had take place on the side of the road in plastic chairs with dirt between my toes"
For the most part we stuck to the Mex 1 highway which criss-crosses the peninsula taking us through cactus-covered deserts, villages where the Baja 500 and 1000 races are like holidays, and along the beautiful Pacific and Sea of Cortez coastlines.  We decided to tackle the long drive from San Quintin near the Pacific coast to remote Bahia de los Angeles on the Sea of Cortez, and along the way stopped to take in the scenery and advantage of all the wonderful roadside taco stands – further proof that some of the best meals I've ever had take place on the side of the road in plastic chairs with dirt between my toes.
The desert terrain on the way to Bahia was unlike anything I'd ever seen before.  And aside from a handful of semi trucks it was beautifully desolate.  Groves of cacti made the landscape look like something only Dr. Seuss could conjure.  We pulled over several times to view the flora up close.  We'd been warned about the presence of rattlesnakes throughout Baja and have thus kept Sophie very close and leashed.  Funny how it was Brian who encountered one while taking some photos.  Thank goodness he only heard the rattle warning him he was getting close.  Time to get back in the car and press on!
"Groves of cacti made the landscape look like something only Dr. Seuss could conjure"
We passed through several villages on our way to Bahia de los Angeles, a small town where sport fishing rules and the Baja 1000 passes through, so they get their fair share of tourism.  But it being low season, despite the race being just a few short weeks away, the town, aside from a few locals, felt empty.  Looking for a little hotel we found ourselves following signs out of the town down a bumpy dirt road.  Hurricane Odile came through here in September 2014 washing out huge sections of the local roads and the highway we had just come from.  The repair work is underway but slow.  There we turned toward the beach and slowly rumbled onto the cobblestoned drive of the Los Vientos hotel. We got out of the car smitten with the beautiful, small, hacienda-style cabins and the sound of lightly crashing waves a few yards away.  We were warmly greeted by the owners, William and Rosa, who were happy to have us as their only guests.
We decided to stay a few nights to relax and enjoy the solitude.  William and Rosa took very good care of us cooking lovely meals and chatting about the area.  On the night of the Democratic debates we couldn't resist and asked if we could watch it in their outdoor bar.  "Of course!" was the answer and soon they were joining us.  Discussing the mutual interest and frustration with politics we learned that the hotel was not William and Rosa's only project.  They are spearheading a project to sustainably bring fresh water to Baja.  William explained that the facilities they want to build actually serve many purposes not only providing fresh water, but jobs and food for export making them environmentally and economically sustainable. So very cool. And despite being given the cold shoulder by the Mexican government, they have already raised half of the seed money they need to get this project underway.
The next morning was our last at Los Vientos.  During breakfast Rosa asked us if we'd seen the dolphins the morning before.  Disappointed, we replied that we hadn't.  But we were just finishing our coffee when Brian spotted dolphins playing a short distance from the beach.  We ran outside catching sight of them before they rounded a bend.  Wild dolphin sighting, check!
Wishing William and Rosa success with their hotel and sustainability project, we hopped in the car and started back down the bumpy dirt road, this time heading for the very touristy Cabo San Lucas… because why not?