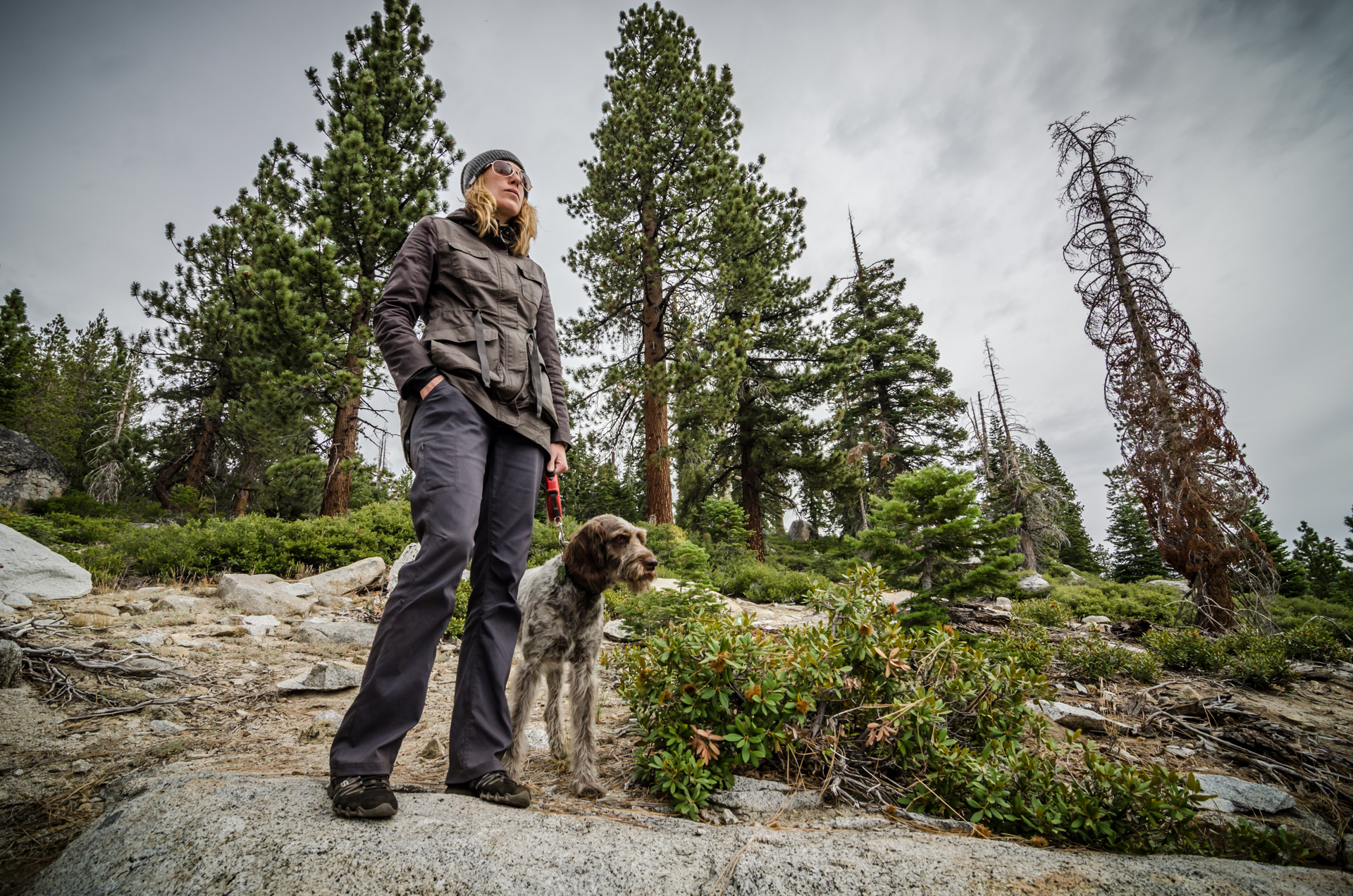 Bristlecone Pines – Weathered but Beautiful
01 Oct 2015, by Locale
in
This kind of overland travel is a way of life and I'm solidly thrilled and grateful to have to opportunity to go on this adventure.  Thank you to all the wonderful people in my life who provided support during the planning phase of this trip.  They know that I had to complete a different kind of journey just to get here; one of self realization, truth and new beginnings.  And now we're off!  I hope you'll follow us on this new adventure I'm sure will be filled with beauty, sweat, challenges and discovery.  I love you all!
Here. We. Go.
Of course I felt thrilled, but rushed and discombobulated as we jetted out of Washington.  It was no surprise that we didn't have enough time to finish up projects… despite over two years of planning.  But truthfully, we could never have gotten it all done.  And so this organization freak had to let it go and allow the road ahead to become the new priority.  HWY 101 was the first leg of our route.  We wanted to reunite with this road to relive memories from a college road trip.  Wine tasting, a gray whale sighting, windy beach walks, and beautiful coastal driving were our rewards.  This first leg of our route was the warm up we needed where we quickly agreed that we had to ditch some gear to lighten the load.  After a few stops at small town shipping stores, Ellie felt a little lighter, as did our minds.
We spent a few crowded and dusty but very picturesque days in Yosemite, a destination long on my bucket list, and then decided to take a little excursion out to the protected bristlecone pine forest near Big Pines, CA.  I won't go on about Yosemite's beauty since it is well known and experienced.  But I doubt many have heard of a bristlecone pines.  I hadn't and I was in for something truly special.
We turned off highway 395 and saw a sign for the protected forest indicating that it was a short 24 miles away.  No problem.  What we didn't know was that in that 24 miles we'd gain 6000 feet in elevation because this amazing tree grows at high elevations where almost nothing else survives.  About halfway up I glanced down at the engine temperature gauge and noticed that we were overheating.  We pulled over and Brian diagnosed the problem – a broken fan.  We'd have to address the fan soon, but for the time being we let the engine cool and decided to push on keeping a close eye on the temperature gage.
When we made it to the top of the mountain the landscape dramatically changed as the pines dominated the rocky, dry hillside.  They claimed this land solely for themselves thousands of years prior. Yes, THOUSANDS.  The bristlecone pine looks like something out of The Lord of the Rings – thick, twisted, stunted, surreal – and are thought to be the oldest living things on earth, some still alive after 4500 years.  They grow so slowly but efficiently that they shed and renew their needles only every 40 years.  The park ranger told us that some of the oldest pines are unmarked, their locations kept top secret by the government and the universities that study them.  Their near petrified wood – self protection against pests, fire, and disease – is absolutely gorgeous (often striped!) making these extremely rare trees valuable targets for poaching.
I was stunned by these trees.  I held my face inches away from pine needles potentially older than me and couldn't help but feel wisdom emanating.  When this tree was a seedling it was the beginning of the bronze age, writing had just been invented.  I walked further down the trail and  took in one particular tree clinging to a steep limestone hillside rising before me.  This pine, like the others, was angular, weathered, grounded despite it's location, beautiful.  A nearby plaque explained that with terrain changes over the course of 4000 years the trees adapt by growing in completely different directions, their roots taking in nutrients and water from more preferred areas, leaving the dying part of the tree behind.  This reminded me of my own journey up to this place as well as the one ahead.  Our lives are not constant bliss and satisfaction.  The choice of self evolution is what we're faced with when our lives present changing terrain.
We coasted down the mountain and I remained pensive about what I had just learned from a grove of 4000 year old trees.  Just as I had been in the planning stages, I need to remain honest about what I want out of this journey and how we want our experiences to be.  I hope to face challenges and anxieties head-on knowing that in the end it will make me strong, thoughtful, patient, empathetic, and maybe a little weathered, but beautiful.  Bring on the road.