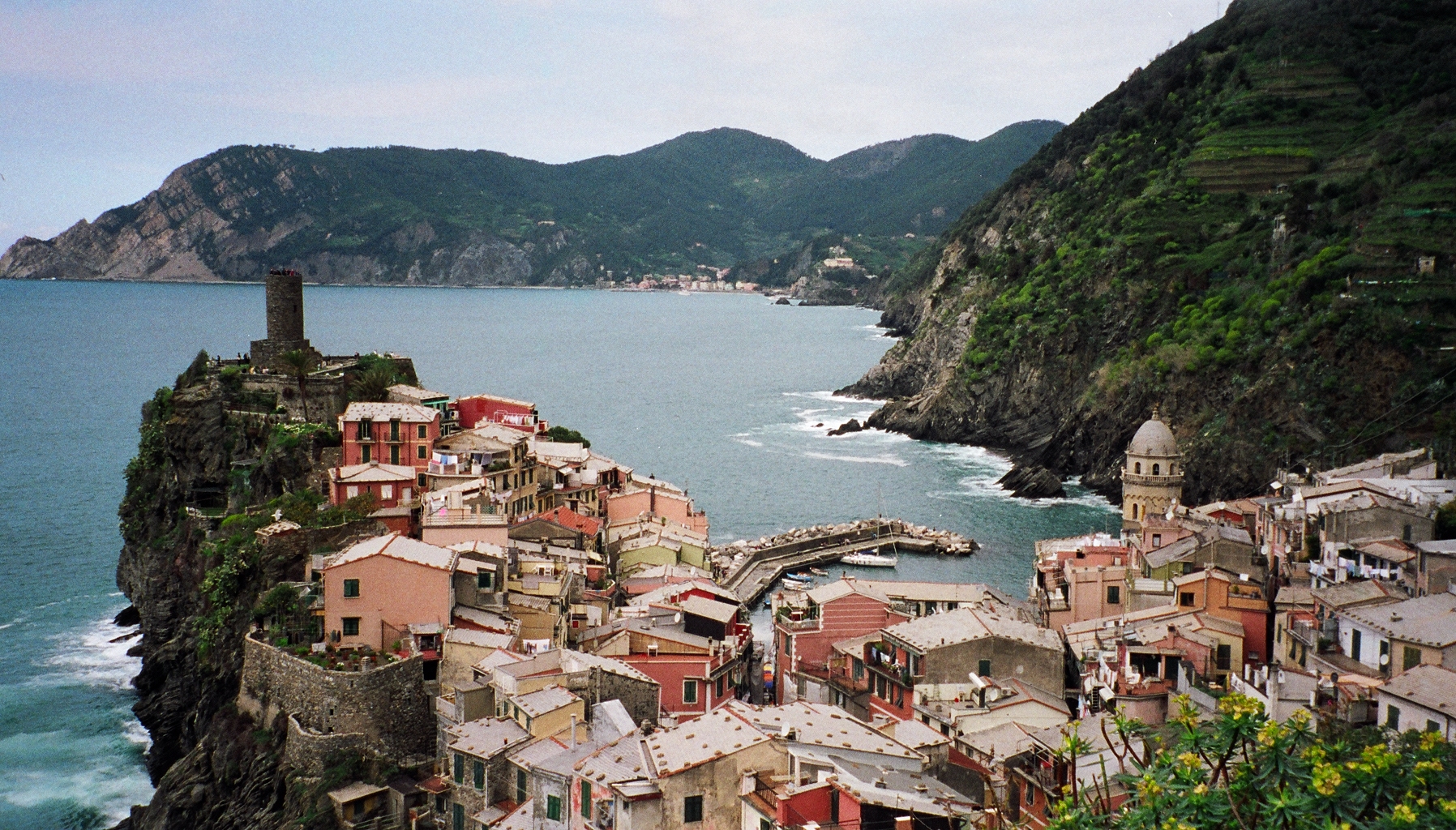 After sleeping on the streets of Barcelona we have been much more thankful for our 1 star hotel rooms. We left Barcelona on a night train headed for Nice, France. We had to change trains in Cerbere, which we still aren't sure if it is in Spain or France, but after spending a few days in Catalunya (Barcelona) the Spanish gets all very French anyway. On the train to Nice we met two girls from Nova Scotia and chatted for a while before nodding off. While we're definitely enjoying immersing ourselves in a new culture, it's nice to speak English and share travel stories when you have spent all day trying to communicate in another language.
We got off the train in Nice and finally found a room by the train station in the shitty part of town with porn shops all over. The room was crap, but at least it was a place to sleep. Nice wasn't much to see, but the day trip to Antibes was great. It was a much cuter seaside town than Nice (which has an Atlantic city feel to it) and the Picasso museum was interesting. There was a farmer's market in the morning that turned into a variety market after siesta. This guy had sculptures of wire figures with strange, enlarged and distorted genitals. We found Kim a sexy top for the beach in Greece on the way back to the train station at a little shop by the market.
On the train back we passed Nice to check out Monaco. What a disappointment. We got kicked out of the Monte Carlo casino for wearing "open toed shoes" (sandals… the obviously wealthy ladies behind us were wearing essentially the same thing but they had no problem getting in of course). Other than that it was just a big shopping mall so we went back to Nice.
There wasn't much left to see in Nice so we moved on to Genova Italy. Genova wasn't great either, but our hotel was really cool and the family that ran it was super friendly. Italian hospitality hasn't been matched so far on the trip. We barely know a few words and people are very friendly and helpful. I was born in Pordenone, Italy so I don't think the fact that my US Passport says "Birthplace: Italy" is hurting us either… whenever we show our passports to check into a hotel we are greeted like children returning home after a long journey… with lots of hand gesturing and "bambino italiano!" thrown about it's all good fun. We day tripped into the Cinque Terre from Genova. The hike along the coast was awesome and each little town was pretty charming. By the end of the day we were really beat and headed back to Genova for dinner and sleep. We ate at a little pizzeria where we saw our pizza made for us and thrown in the wood fired oven. Even though my parents weren't Italian, they lived there for 4 years before I was born and my mom makes excellent Spaghetti Carbonara, so I was really looking forward to experiencing this in Italy and it was excellent everywhere we went, and a great comfort food to remind me of home.
After a day long trip (which included over an hour of conflicting delays) to Naples we were finally in another big, dirty Italian city. On the train this nice lady tried to help us understand the delays but we didn't understand her much better than we did the conductor. I told her I was born in Italy and got a big smile. Not much to see in Naples either, but again our hotel is nice and everyone is so friendly. We day tripped to Pompeii today, which was ok, but not what we were expecting. It was the "free" day so it was over-crowded. Everybody and their brother was there just hanging out. We saw some amphitheaters and a stadium, but people were just loitering like it was a public park, playing music on their boom boxes and hackie sack on the grass. It sort of killed the historic setting.
Tomorrow we take the train back to Rome to catch our flight to Athens for a week in the sun (we hope) in the Greek Islands. Today is the half way point of our trip through Europe, another five weeks of adventure lay ahead of us.